The Holy Artart exhibition - HUMANISM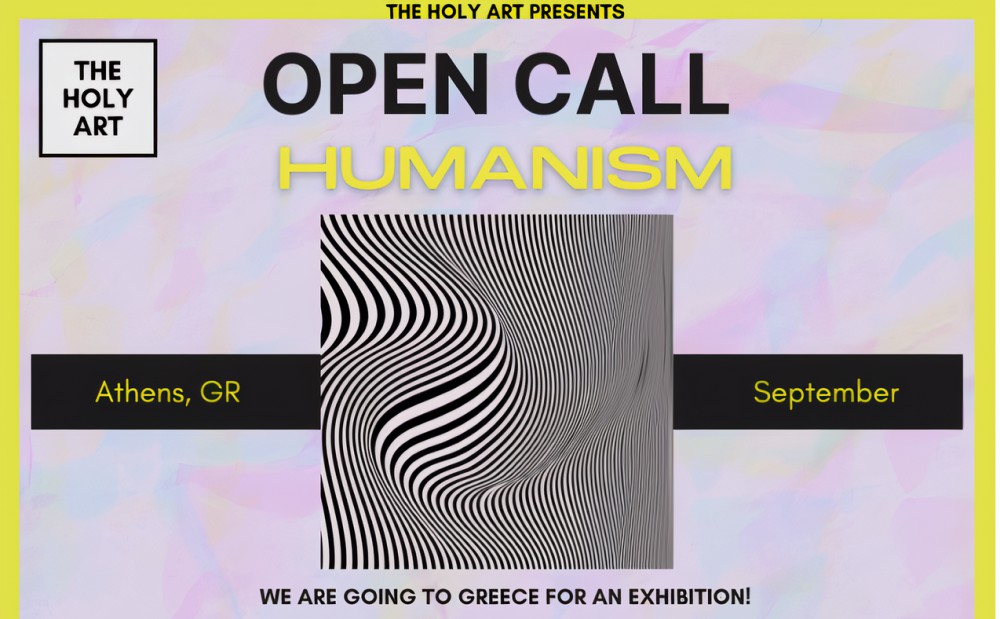 https://www.theholyart.com
About Opportunity
The Holy art is now accepting submissions for the physical art exhibition "HUMANISM" ,The exhibition "Humanism" will be held in Athens, Greece. The theme is open!
About Organizer
The Holy art is a London based gallery, which curates virtual and physical art exhibitions in the UK and abroad. They are giving the opportunities to artists from all backgrounds to participate and promote their artworks.
Details
Who can participate: Artists from all over the world are encouraged to submit their work for consideration.
Location: Greece
Application details: Artists are welcome to submit works in any medium.
Required documents :
Details of the artwork
A brief bio about the artist / artwork
Prize/Award:
1st Prize - Mystery Trip (Paid Air Tickets)
2nd Prize - Solo Physical Exhibition in London
3rd Prize - Art Supplies Voucher £100
Timeliness/Deadlines: 30 July, 2021
Founding type: There is no charge to submit an application. A fee (£85 per artist and £55 per video artist) is applied per artist once they have been selected for the exhibition.