Smithsonian Magazine 19th Photo Contest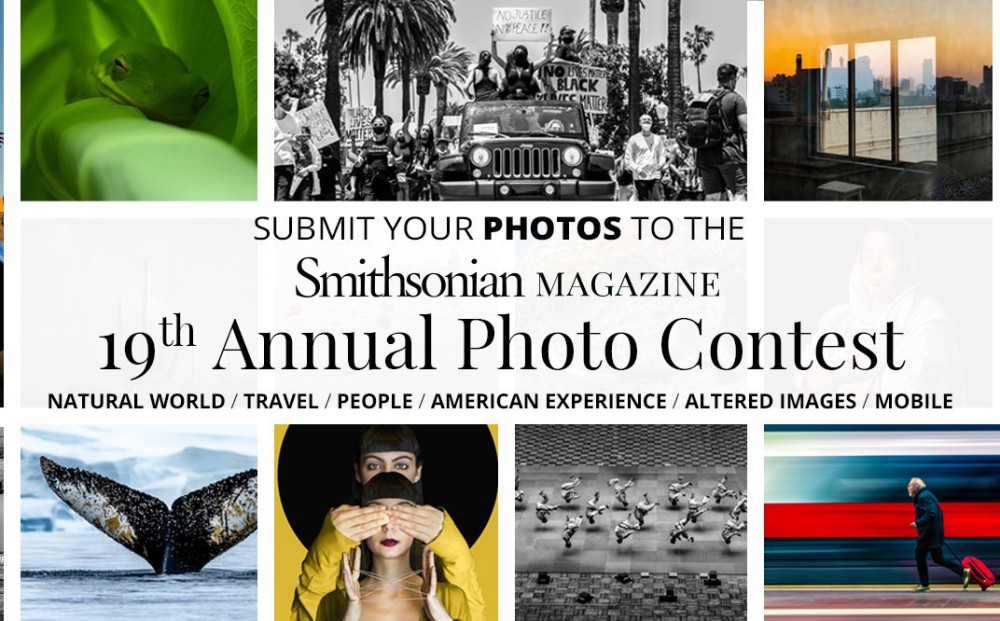 www.photocontest.smithsonianmag.com
About Opportunity
Readers have entered over 470,000 photographs to the Smithsonian's annual photo contest over the last 18 years. These photographs transported readers to far-flung corners of the globe, offering beautiful moments snapped in a single second and introducing fascinating people and distinctive locations. The Smithsonian Photo Contest allows you to examine breathtaking photographs produced by photographers from nearly every country on the planet.
About Organizer
The Smithsonian Magazine appears to be a type of lens through which the Smithsonian himself views and is educated about the world. The journal provides readers with themes that are significant to them, whether it be research, exhibits, or research subjects that the university is working on, or simply topics from history, art, popular culture, and innovation, among other things.
Details
Who can Participate:
Photographers must be at least 18 years old to enter the contest.
Location:
Online
Application details:
For the photography contest, the following six competition categories have been created:
Natural World: Animals, plants and landscapes; geological or climatological features; and scientific processes and endeavours.
Travel: Locales, peoples or activities in the United States and abroad that convey a sense of place.
People: Portraits and photos of groups or individuals.
The American Experience: Events, objects or activities connecting the American people to their history or their cultural heritage; photographs that tell us what it means to be an American and provide a sense of what it is like to live in this country.
Altered Images: Photographs manipulated for artistic purposes by applying digital and/or traditional special effects.
Mobile: Any photograph taken with a mobile device (phone or tablet).
To be eligible for any category, the applicant's photo must have been shot on or after January 1, 2019. This date applies to all of the application image types indicated above. The competitors certify that they are the only author and owner of the submitted photograph.
Cropped images are permitted in all categories. Except for photographs in the changed images category, digitally or otherwise manipulated photos are not permitted.
The applicant can submit up to 15 images for each category, for a total of 90 photos. Application images must be sent in.jpeg,.jpg, or.gif format, with modified web sRGB color of at least 2,000 pixels wide and no more than 10 MB in order to fit the Smithsonian online gallery format without distortion, stretching, or other similar effects.
The applicant must fill out a new form for each photo provided.
Prize/Award:
Photos will be evaluated for creativity, quality, originality, quick response to common influences.
Each category will include ten finalists chosen by the Smithsonian. The winners of the categories, as well as the grand prize winner, will be chosen later from a group of 60 finalists. The website will include information regarding the finalist's status by March 2021.
During this time, the public can vote on the webpage for their favourite of the 60 finalists.
Readers' choices, grand prize winners, and category winners will be announced online in the spring of 2022.
Grand Prize: $2,500.
Category Winners: The winners of each of the six categories will receive $500.
Readers' Choice: The winner of the online Readers' Choice award will receive $500.
Timeliness/Deadlines:
November 30, 2021