AIR Frankfurt Curator in Residence, 2021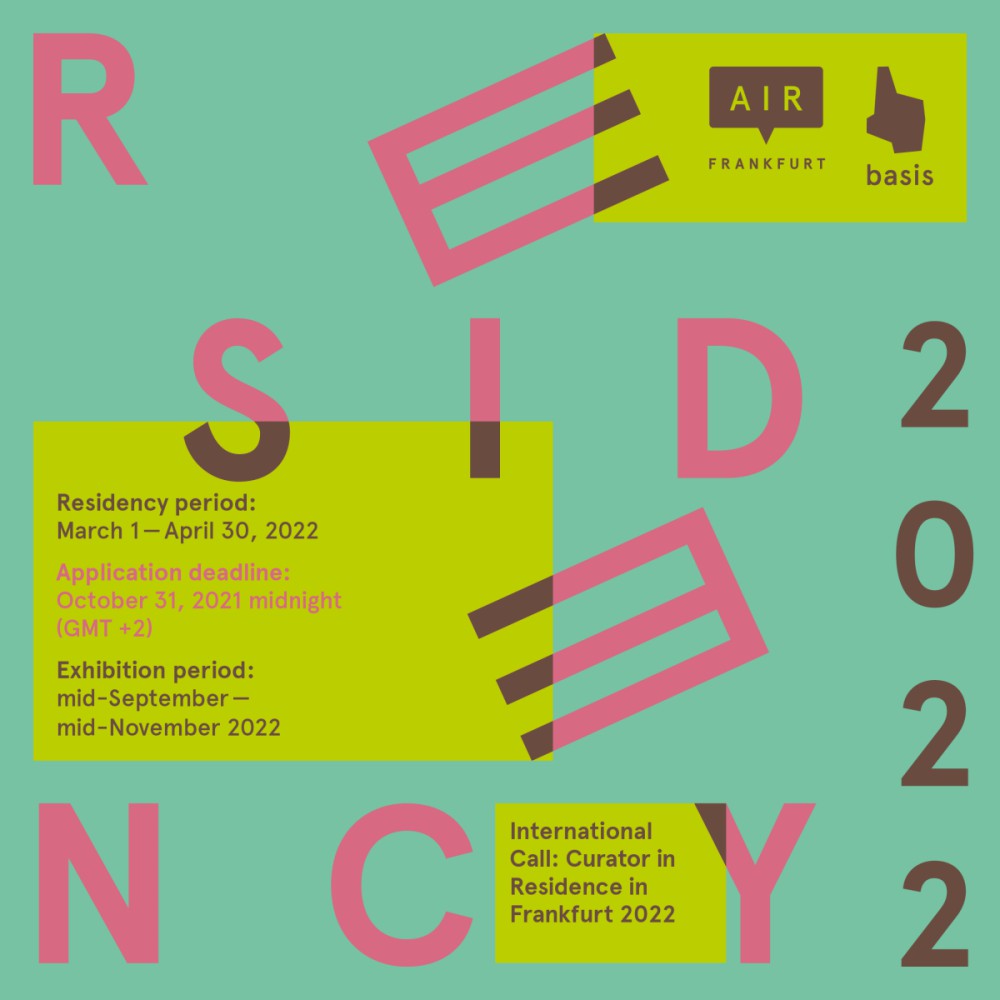 www.http://basis-frankfurt.de/
About Opportunity
Through curatorial study, experience exchange, and dialogue in Frankfurt, the Basis Curatorial Residency Program seeks to offer new international perspectives with local artist institutions. Resident curators will be given time and space to establish a curatorial program at Basis e.V. through engaging with and researching the work of the organization's artists.
About Organizer
Basis e.V. is well integrated into and promotes Frankfurt's vibrant and diverse art scene, which includes museums of visual arts, performance, theatre, and literature such as the Städelmuseum, MMK Museum für Moderne Kunst, Künstlerhaus Mousonturm, and many others, as well as the famous art schools Städelschule and the university of art and design HFG Offenbach am Main.
Details
Who can Participate:
Young cultural practitioners and researchers from all over the world who have relevant experience curating exhibits and/or associated initiatives are eligible to apply for AIR Frankfurt Residency Program.
Location:
Frankfurt, Germany
Application details:
For AIR Frankfurt 2 month residence program applicants should submit:
Application Forms;
CV;
Project Description;
Artwork / Portfolio.
The application should demonstrate a genuine interest in contemporary debates in arts and culture, as well as a particular interest in the Frankfurt art scene. Applicants must be fluent in both spoken and written English (or German).
the application needs to be submitted digitally as one pdf via email to:
air@basis-frankfurt.de
Prize/Award:
Basis e.V. offers a fully equipped studio flat in the centre of Frankfurt;
€ 1000 per month;
Travel costs and an extra charge for the exhibition will also be covered;
At the centre of Frankfurt, at basis e.V. From September through November 2022, the exhibition will be on display (exact dates to be agreed).
Timeliness/Deadlines:
November 1, 2021