Call for entries LIMITLESS Online Exhibition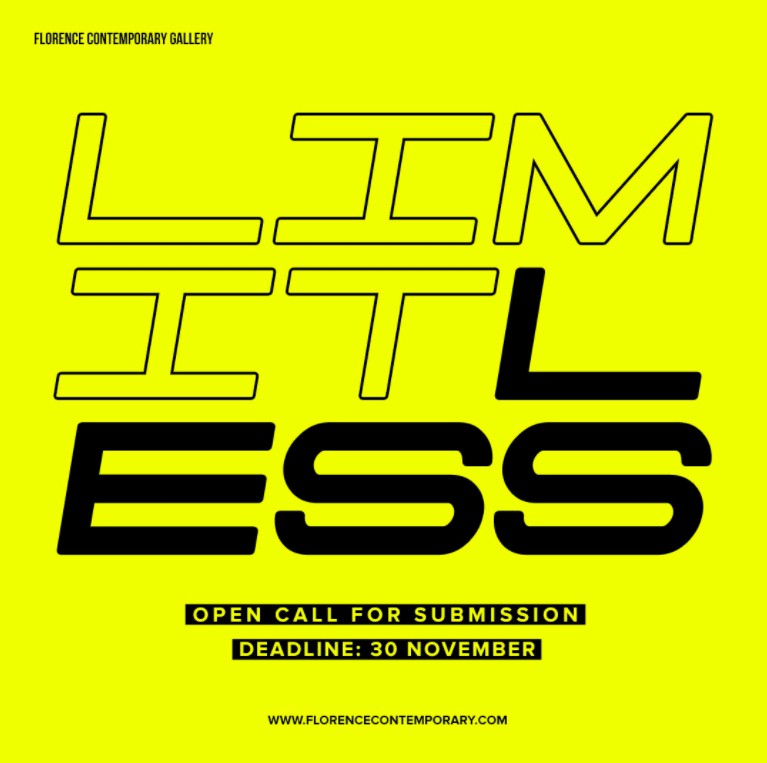 www.florencecontemporary.com
About Opportunity
The Florence Gallery of Contemporary Art is proud to announce the acceptance of works for an entirely new type of international exhibition. Anyone above 18 with any profession and education can participate by submitting any type of artwork.
About Organizer
The Florence Contemporary Art Gallery promotes and encourages artists with significant skills.
The gallery jury selects the works according to their originality, composition and performance technique. In order to make the exhibition successful for artists, as well as for the gallery itself, a selection competition is held according to strict rules.
Details
Who can Participate:
Anyone above 18 with any profession and education can participate by using any type of artwork.
Location:
Online
Application details:
To apply for the exhibition, applicants have to submit:
An image of original artworks owned by the applicant. File size: max. 2 MB;
Artwork information;
A brief biography or CV;
Artistic statement.
Artworks from the image should be original ones created by the applicant, not replicas of existing works.
Each artist or group of artists should apply only once.
Applications, after the first or submitted by using different ways, will not be evaluated.
Participation fee:
Participation in the competition is free of charge. However, selected artists should cover a part of their awards, listed below.
Award/Prize:
Winners will participate in the LIMITLESS group exhibition, will receive a certificate of participation and access to the audience of the LIMITLESS website, social platforms, newsletters. They will also be able to have contact with the gallery's community of worldwide collectors, curators and art lovers.
Selected artists will also have a chance to get their interviews and artworks published with biography and other artworks. They will also get an opportunity for a long-term collaboration with Florence Contemporary Gallery.
All above-mentioned awards had to be partially covered by the participant.
Deadline: November 30, 2021