Call for photographers – political statement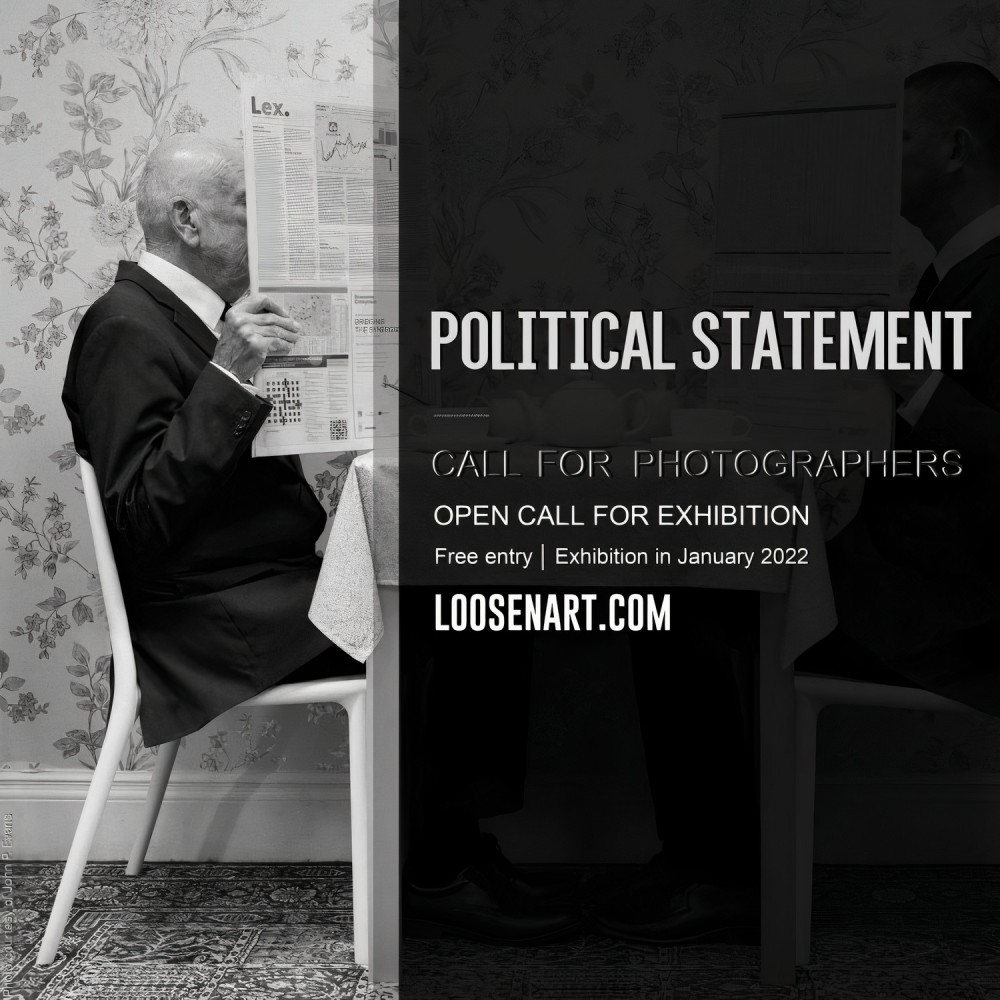 https://www.loosenart.com
About Opportunity
This year exhibition theme name is-" political statement". LoosenArt believes that any tool that can be used to convey and spread a message can be used to express a condition, an individual, or a community. It is a means of spreading often-forgotten ethical principles, as well as a means of manifesting and defending the rights of a minority, a minority.
About Organizer
LoosenArt is an online gallery and platform dedicated to contemporary visual art. It was founded and is based on the principles of contemporaneity, in which contact, connection, and exchange are prerogatives of a cultural evolution supported by technology. That is an expression of a desire to find new ways to relate freely and directly to others, a willingness to demonstrate an innate need for human contact in a world where meetings are tools that give rise to something big.

The LoosenArt project creates a space where art can find additional support for its role, its deeper meaning, and its role as a channel through which man connects with others, the world, and reality.
Details
Who can Participate:
Photographers
visual designers
video artists
Location: Rome, Italy
Application details
: Participants should submit:
1 to 3 works addressing the theme
short description about their artwork
Timeliness/Deadlines : 7 October, 2021